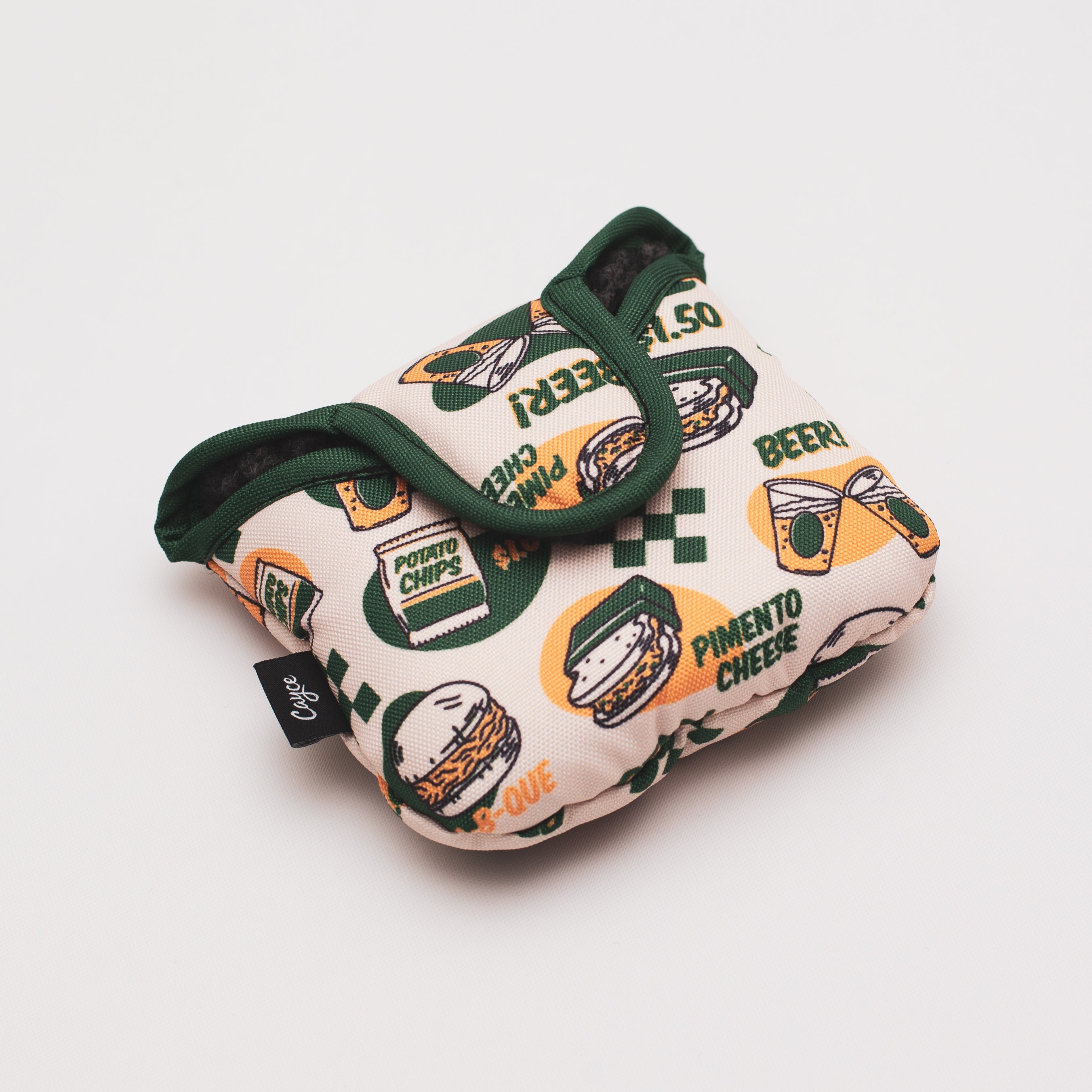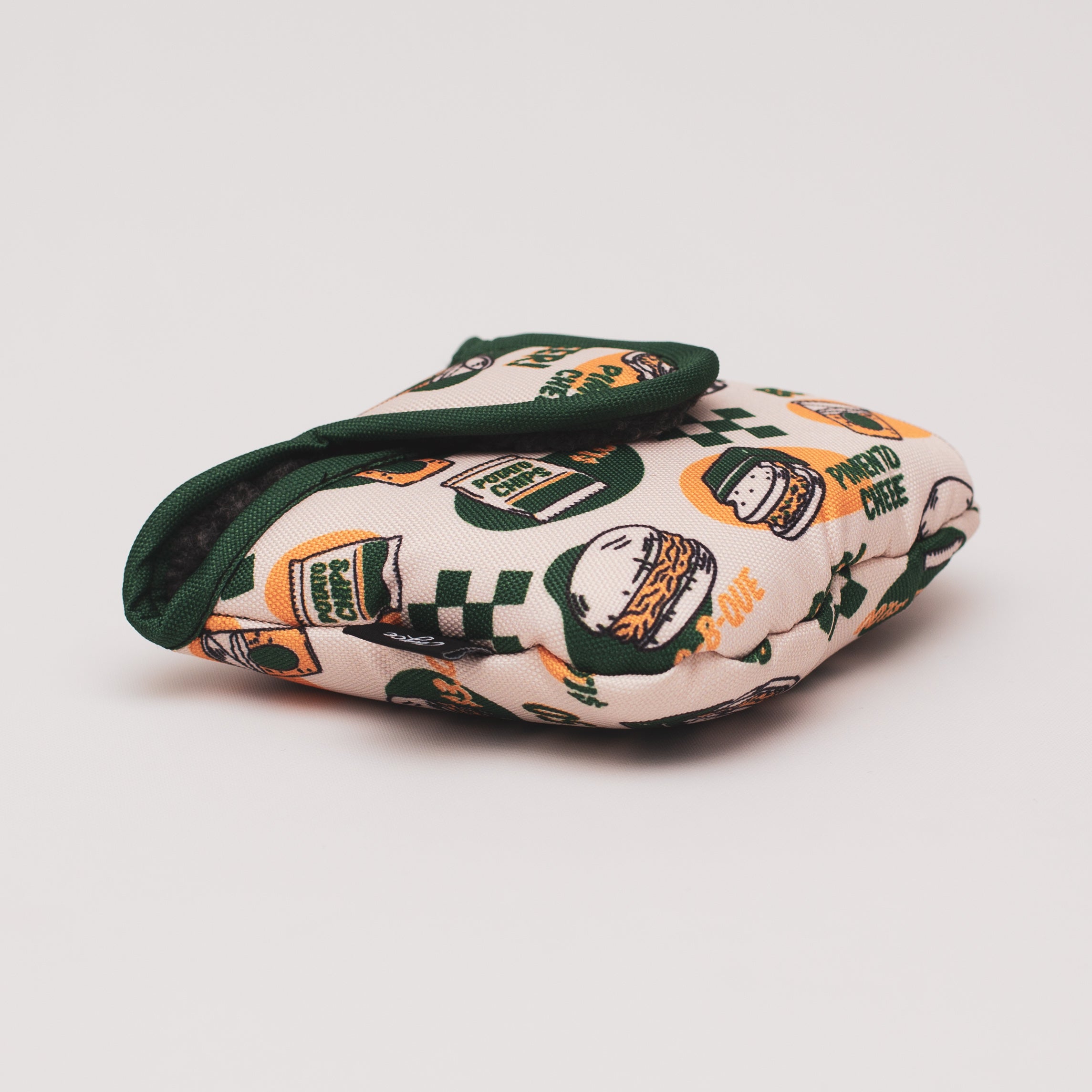 Major Menu Mallet Putter Cover DURA+
DURA+ Major Menu Mallet Putter Cover

Snead, Hogan, Palmer vs. Woods, Mickelson, Watson. Some things have changed since the 50's and some things have not. The Major Menu release was inspired by mid-century art and those certain menu items that haven't changed much since some of those older names above ruled the links down in Georgia.
Our Major Menu mallet putter headcovers are constructed with Cayce's durable DURA+ 500D outer cover with a vibrant pimento cheese, beer, and BBQ sandwich design and a plush charcoal inner lining. Cayce mallet headcovers also feature a strong magnet closure with just the right amount of strength to never fall off or jolt off your putter unexpectedly, but easy enough to slide off when you're walking up to the green. Cayce magnetic mallet putter covers accommodate most mallets putters the market today and from the past 5 years from all major manufacturers including, but not limited to: Titleist Mallet Putters, Ping Mallets, Mallet Putters by Taylormade, Odyssey Mallets, Scotty Cameron Mallet Putters, and Mallet Bettinardi Putters.  
The Cayce mallet putter covers protect the clubs from striking each other and from weather and incidental damage while in the bag, as well as making clubs more identifiable at a glance, and providing a personal touch to a player's bag. 
Highlighted Features of the Major Menu Magnetic Mallet Headcover:
DURA+ durable outer construction

Classic Major Menu Design


Plush Charcoal Inner Lining Material

Strong Magnetic Closure

Fits Most Popular Models of Mallet Putters.

Made in the USA.