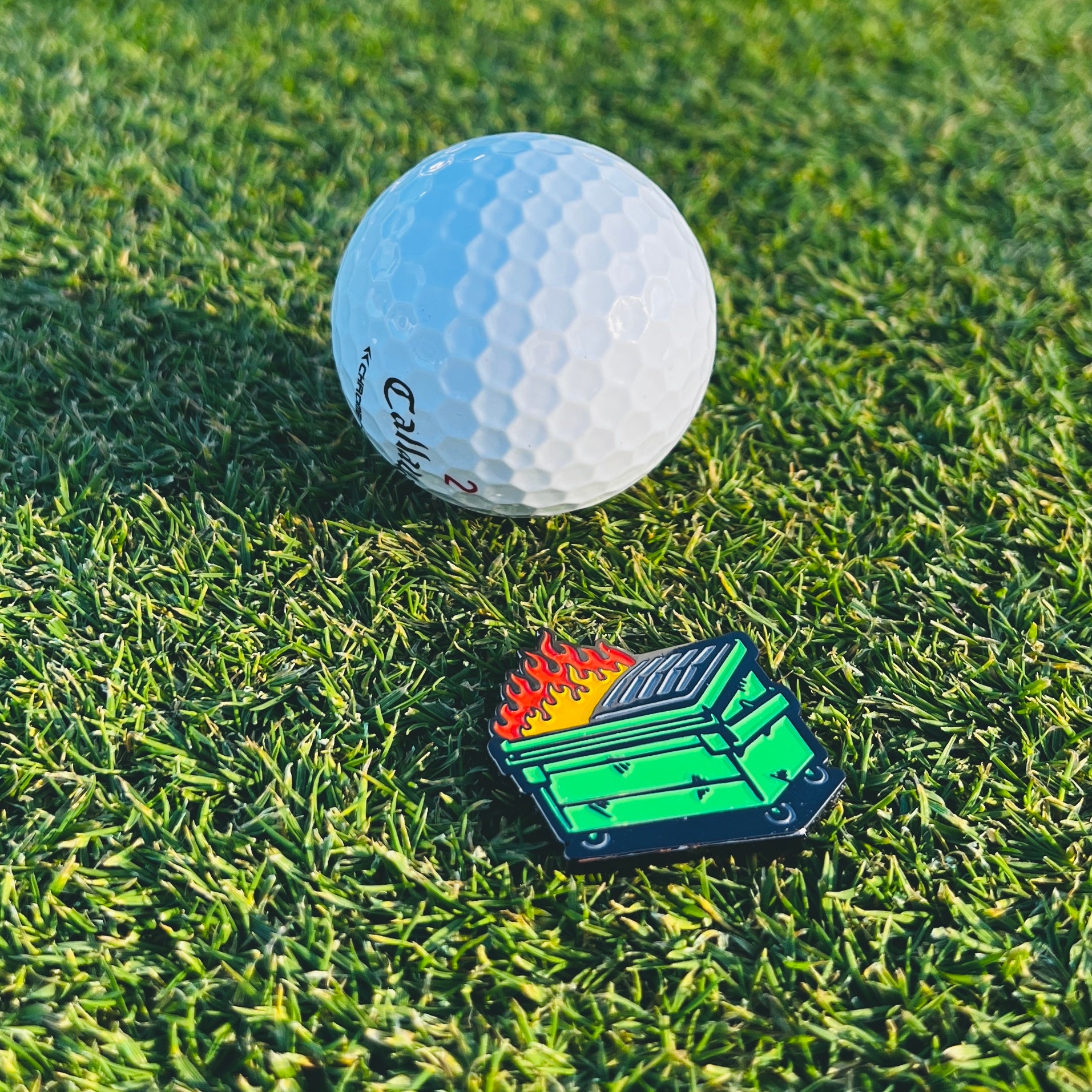 Dumpster Fire Golf Ball Marker
Dumpster Fire Golf Ball Marker
"This is the best golf gift I have ever seen."

We couldn't help ourselves. The Dumpster Fire enamel, magnetic ball marker is maybe our finest work yet. It's solid, roughly 1.25" x 1.25" and can clip on to anything magnetic on your hat or bag if needed.

Returns & Exchanges
30-Day Return Policy: Return any product, unused, in it's original packaging for a full return. For Orders placed after November 1, we have an extended return window of 30 days past Dec 25th.

We design our headcovers and accessories to help you perform at peak level, so if they're not working exactly right for you, we've got you covered. We provide you 30 days to take your Cayce purchases for a trial run, confidently knowing you can return any* item for any reason within those 30 days.

Please send Returns to the address below and include the order number.  If you do not include the order number with your shipment, we will not know which order to credit. No need to contact us, just send it! If it's within the 30-day window, a full refund will be issued. Cayce Golf offers FREE return labels for Exchanges only.

Cayce Golf
ATTN: Returns/Exchanges
1103 Bluebell Ln
Marlboro, MA 01752


A Note for Exchanges including Gift Exchanges
Regrettably, our system doesn't handle exchanges well, so how we handle them is to send a full refund and then have our customers place a brand new order. Gift exchanges unfortunately must be returned by the person who gave the gift and they must reorder the correct gift for you. It is not possible for us to offer money back to anyone but the original purchaser.