Custom Golf Headcovers
Fill out our custom design form at the bottom of this page for more information. 
Custom Headcovers by Cayce are constructed with Cayce's Heavyweight Polyester/Spandex outer cover with a sublimated design and a plush inner lining. The Headcover also features a strong elastic inner lining with just the right amount of strength to never fall off or jolt off your Driver or Fairway Woods, but easy enough to slide off when you're teeing off. This Golf Head Cover style fits almost all current Drivers and Fairway Woods. 
Cayce Head Covers are not your traditional style head cover made from vinyl or leather. While our Driver and Wood Headcovers are made in the USA and cover construction is top-notch, our feel and style is less stuffy old country club and more let's have a good time and look great doing it. Our headcovers are machine washable (cold/tumble dry).
Highlighted Features of the Cayce Putter Cover
Polyester and Spandex Outer Cover
Sublimated Design
Plush Charcoal Inner Lining Material + Woven Labels
Strong Elastic Inner Liner
Machine Washable/Dryer Safe
Fits Most Popular Models of Drivers and Fairway Woods.
Made in the U.S.A.
Customer Reviews
06/10/2020
David B.
United States
Cayce = The Headcover Goat
We've loved all of our Cayce headcovers. They stand out in the all leather headcover world, they fit wonderfully, and the price point is incredibly fair.
03/30/2020
Michael N.
United States
Very happy! Great quality
I love my brand new Martha's Vineyard headcover. A++ Thank you again!
03/27/2020
Sean K.
United States
Custom for the Win
Steve really worked hard to get my design right, and ****** if its as perfect as I imagined. He said mine was the most complex he had ever done, and I would recommend keeping designs bold and not subtle, but I am SO satisfied!! The new material is ACE and after testing I am sure I will make more!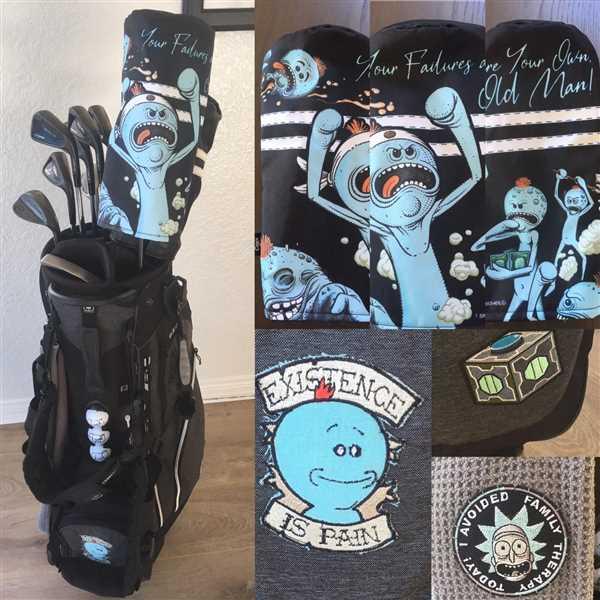 08/12/2019
Sean J.
United States
Driver Head Cover
Great service, quick shipping and awesome communication. Nice knowing when my product is shipping.
08/12/2019
Dylan L.
United States
Words do not begin to describe....
Words do not begin to describe my excitement over these head covers!! They are exactly how Steve and I designed them and the quality is flawless. Aside from the design I would have to say the material that makes up the inside is what I'm most impressed with. I feel like I'm tucking my driver and 3 wood in for a goodnights sleep in freshly washed sheets and a freshly made bed! It's just fantastic.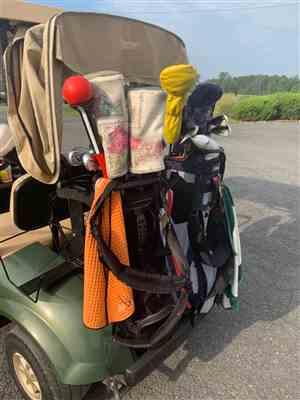 Great looking covers
Workmanship and attention to detail of covers is great. Customer service in dealing w Steve was top notch, top notch! Highly recommend this company and their products!
Thanks Mike! It was a pleasure working with you on those Boston Golf Club Headcovers. -Steve @ Cayce